Heaven On Earth Landscaping is a locally owned and operated business, serving the greater Houston and surrounding areas. We have the knowledge and man power to accommodate any clients needs. From simple basic maintenance to the most detailed and artistic landscape creations! Experience is the essential ingredient to turn all of your thoughts and ideas into the landscape you have always dreamed of! We offer a wide variety of services, but specialize in custom landscape design, water features and landscape lighting.
Providing Quality
Landscape Designs

for the Greater Houston Area.
At Heaven on Earth our goal is provide you professional grade landscaping that looks just the way you want. We pride ourselves on putting a smile on your face.
The Idea behind our designs
Clients that
love

their designs!
Alfredo and his team created an oasis in my backyard after we had our pool installed. Every time I am in my backyard I feel like I'm at a resort! Alfredo Lunar is an artist with attention to detail. His team is dependent and courteous. From design to finished product Alfredo made this an excellent experience I highly recommend him and his team for all your landscaping needs. Services included landscaping, lighting, regrading yard, sod, sprinkler/irrigation repair.
Alfredo owner of Heaven on Earth did an amazing job on designing and implementing my new backyard garden. I moved into my new home with just grass in the back had. He designed the garden, suggested the plants, purchased them and did the planting. In addition to taking up the grass, adding organic soil and mulch. It looks beautiful and is the perfect size for my yard. Alfreado is a pleasure to work with too!.
Alfredo did a wonderful job with my parents front lawn! He removed a stump and about a million roots from a dead tree, put new grass, and planted a new tree. He also made a suggestion to put some decorative plants and flagstone in one corner and it is beautiful! We would've never thought of that! He has great ideas and is very easy to work with. He delivered everything he said he would and in the amount of time he said it would take. He is very trustworthy and easy to communicate with! He made the whole process very easy! He is a true professional! I highly recommend!.
Seeking full time Landscape Design Crew Leader with at least 3 years experience in Customer service, design, pavers,drainage,lighting ,irrigation,etc and leadership experience.
Elevate your outdoor living in Clear Lake and the surrounding areas with our expertly designed landscape lighting that not only enhances safety and security but also accentuates the beauty of your landscaping. Our custom lighting solutions, featuring energy-efficient LED fixtures, are tailored to highlight the unique features of your garden and outdoor spaces. They provide a warm, inviting ambiance that complements the natural charm of the Houston landscape. Whether you're looking to illuminate walkways, create focal points within your plantings, or add a touch of elegance to your outdoor gatherings, our eco-friendly and innovative designs promise to transform your property into a luminous haven, seamlessly blending with the vibrant community life of Clear Lake and beyond.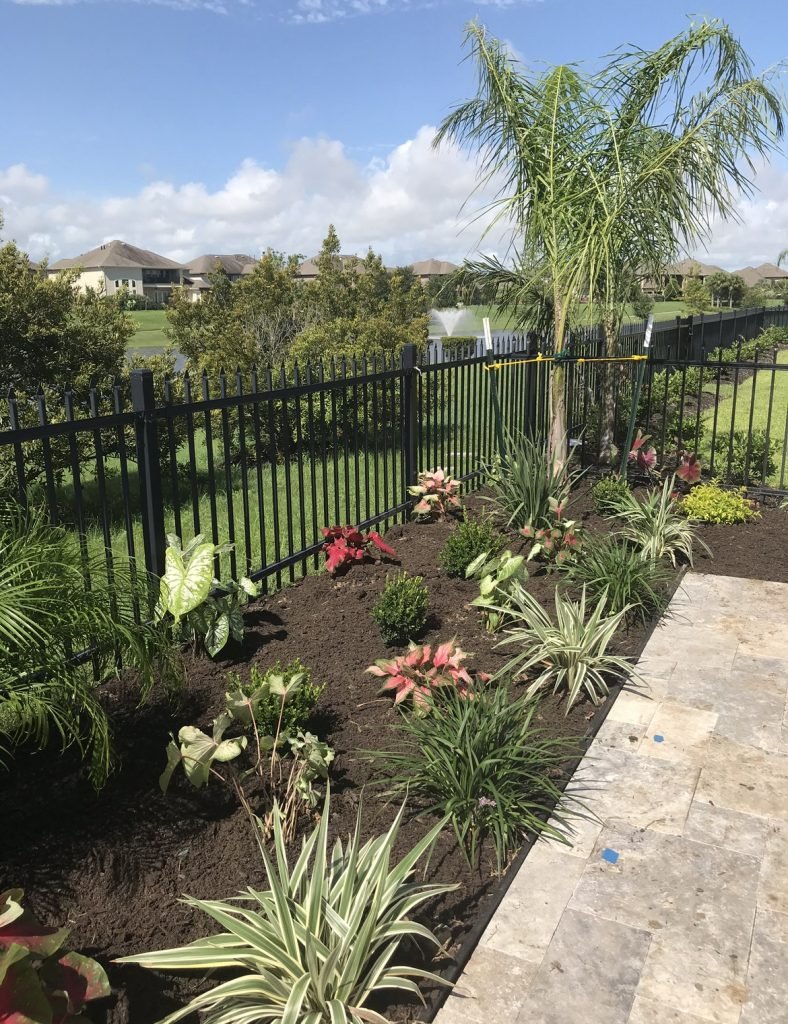 Elevate the natural beauty of your Clear Lake property with our comprehensive landscaping services, designed to thrive in the Houston area's unique climate. From the verdant, manicured lawns to the meticulously curated garden spaces, our team specializes in creating and maintaining picturesque landscapes that become the envy of the neighborhood. Whether you're nestled in the heart of Clear Lake or in the surrounding communities, our sustainable and innovative landscaping approaches are tailored to enhance your outdoor living experience, ensuring each design reflects the lush, vibrant spirit of this beloved Texan region.
Discover the finest in local landscaping excellence with our mulching and cutting services, tailored for the discerning homeowners of Clear Lake and its neighboring locales. Our skilled landscapers near you are dedicated to nurturing your outdoor spaces with precision cutting, ensuring your turf is immaculately manicured and healthy. Complementing our meticulous lawn care, our mulching techniques enrich the soil, conserve water, and bring a polished look to your garden beds. Whether you're seeking to revitalize your existing landscape or maintain its pristine condition, our team is committed to providing top-tier, eco-friendly landscaping solutions that elevate the beauty and vitality of your property.